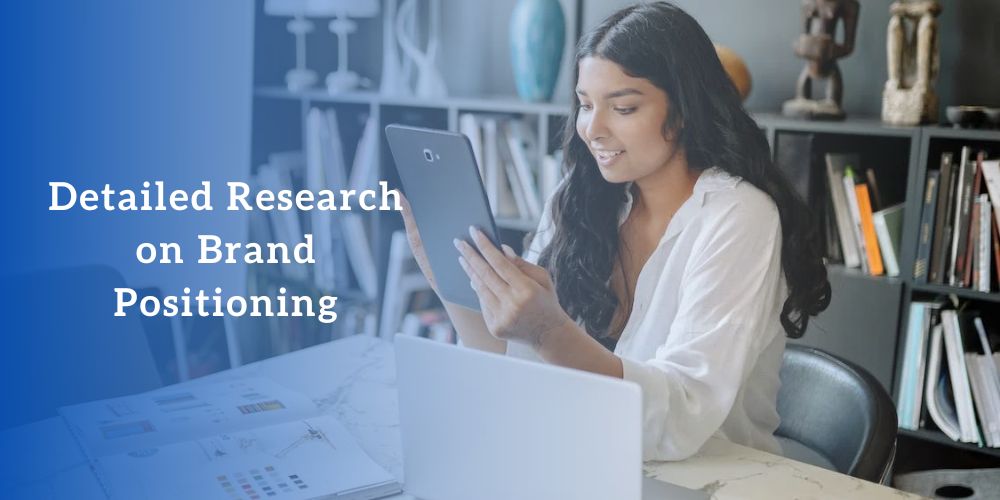 This Detailed Research on Brand Positioning Will Make Branding Your Business in 2023 Much Easier
Every business must focus on marketing its products to the correct audience to stand a chance at generating income and prospering in the market. To properly promote your products, you must offer your business and its items in an appealing way to your target market.
However, before you can do this, you have to know exactly who your target customers are and how to get their attention, causing the need for in-depth market research.
But because market research is usually time-consuming and expensive, most businesses try to do without it. However, unless you understand your market, you won't be able to present your business in a tone most of your customers would connect with. And this could compromise the success of your brand.
Seeing the importance of a good market survey to every upcoming brand, we performed this thorough research to aid entrepreneurs in discovering how various clients respond to brands that use current, inventive tones vs. those that use classic, historied tones.
Why Was This Study Conducted?
We were curious to observe which businesses our clients liked and how age influenced their decisions. As a result, we questioned over 300 people and collected data that allowed us to establish which brands various client groups in the market prefer and favor.
We surveyed American customers to see if they preferred doing business with firms that utilized conventional and classic brand tones or those that used contemporary and fashionable ones.
Why is This Important to Your Business?
Choosing a brand positioning strategy is a decision every business owner makes when beginning or rebranding their company. And since it significantly influences how customers interact with and perceive brands, it is critical to the success of all businesses.
As a business owner, you must prioritize aligning your brand's identity, tone, style, voice, and value proposition with the interests of your target audience.
You must make your brand attractive and appealing to your target audience with brand elements like your name and domains because these are the first parts of your brand that people would come in contact with.
However, before building a brand positioning plan and naming your company, you must first research your target audience to determine the types of businesses and services they like.
If the tone you choose for your brand does not connect with your target market, your company will lose touch with its core user base and be out of place in the market.
Now Let's Have a Look at the Results of our Survey
We classified the data into age groups to make it easier to interpret and make use of the results. While the poll results weren't spectacular, the feedback we received was unexpected.
The findings of the 301 survey respondents who submitted feedback are as follows:
Clients aged 25 to 34 were more likely to choose firms with current and trendy tones.
Courtesy: Squadhelp
For customers aged 35 to 45, even though they prefer innovative and fashionable brands, given the minimal difference between the two tones in the poll, it's clear that both tactics will be effective in reaching clients in this age group.
Courtesy: Squadhelp
According to the survey, clients aged 45 to 54 choose organizations with traditional and historic tones over those with new and fashionable ones.
Courtesy: Squadhelp
Customers aged 55 to 65 are particularly fond of traditional toned brands.

Courtesy: Squadhelp
According to our poll, males have no special preference for businesses with either new or conventional tones.
Courtesy: Squadhelp
Women, on the contrary, prefer well-known, long-running businesses over innovative, fresh ones.
Courtesy: Squadhelp
Among the 301 respondents, 143 favored fresh, innovative businesses, while 158 selected well-known, established brands.
Courtesy: Squadhelp
To make proper use of the results from this survey, you must first discover which age group your target market belongs to and then design your brand to their tastes based on the results of this poll.
How Will This Survey Affect Your Company?
According to our poll results, most young people are drawn to new, trendy, and cutting-edge enterprises. If you're marketing to a younger demographic, give your company a distinct, current, and creative brand to better connect with them.
Just take a look at TikTok, KitKat, and Snapchat. These brand names convey the youthful, bright energy that Gen Zs embrace.
Also Read: 4 Best Ways for Small Business Owners to Establish Their Brand
If you want to engage with an older client audience, such as older Baby Boomers and older Gen Xers, your brand must have a classic tone, like Facebook, Dolce & Gabbana, Amazon, and Apple do.
If you want to develop a great brand for your business, choose a unique name that represents the brand effectively to your customers. So, whether you brainstorm or utilize a business name generator, make sure your name aligns with your company's core values and target demographic.
Our poll demonstrates why business owners should carefully examine their brand's tone and ask themselves, "Who do we wish to reach?" before settling on a name or brand strategy for their company.
Always Maintain a Great Brand Tone
The results of our survey will assist you in developing your brand, business strategy, tone, image, and personality. While creating a strong brand for your company takes time, work, and experience, keeping a consistent tone will help your target audience recognize your brand as reliable and trustworthy.
Latest posts by Grant Polachek
(see all)