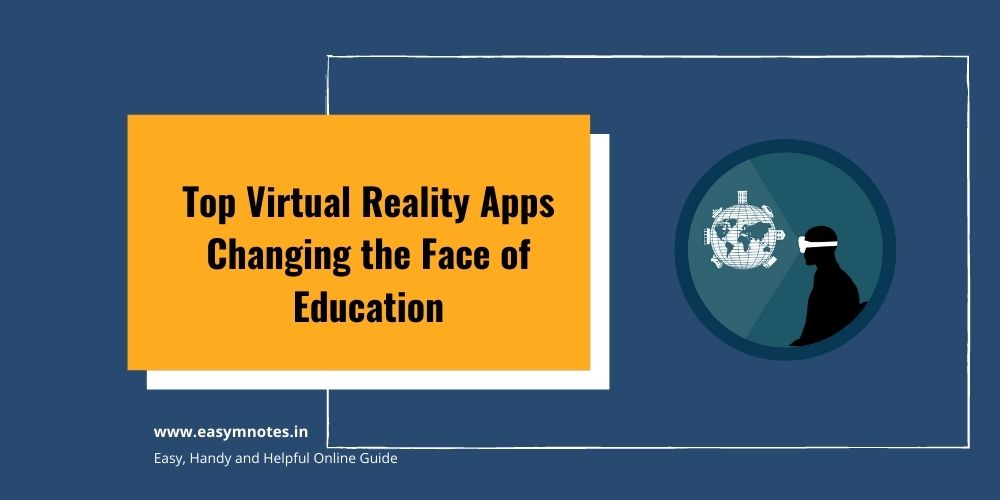 "The world of reality has its limits; the world of imagination is boundless."
The rise of Virtual Reality has tremendously transformed the way industries think, act, educate and work. It is just a myth that the primary application of VR is in the gaming industry. This isn't true! VR can be applied in many other applications and has a positive impact in our lives. One such area is Education.
VR offers effective, low-cost, and low-risk methods of training that has benefitted the education industry.
In this blog, we'll discuss top VR apps that can help students in the various aspects of education including history, medicine, language learning, exploring, and so on.
Also Read: How Mobile Application is helpful for Business?
Sites VR is an app for students who are interested in architecture and building structures. The app is a tour of landmarks including Egypt, Turkey, Saudi Arabia, Morocco, Syria, Kuwait, Yemen, Holland, Macedonia, Belgium and France. The app allows you to examine the marvels of architecture, experience sightseeing at various tombs, mosques, palaces, museums, towers, castles, religious sites, historic houses, ancient cities, etc., with over a thousand 360° panoramic images in high quality.
1. Anatomy 4D – If you are interested in biology or the human anatomy, this VR app is for you. The app offers clear images of the human body that feels real.
2. Boulevard – VR has made it easy to supplement the art classes. This app lets the students visit some of the world's top 6 best art museums, learn about the art, and interact with famous artworks.
3. Quiver – Ideal for younger students, Quiver app allows watching colored creations coming to life.
4. Discovery VR – Ideal for curious and exploratory minds! The Discovery VR app allows students to explore interesting natural locations and interact with the planet Earth in a futuristic way.
5. InMind VR2 – Get inside the minds of a human brain through the InMind VR2 app. The app is based on the chemistry behind human emotions.
6. Public Speaking VR – This addictive VR app helps students to practice the skills of public speaking. The app presents a photorealistic environment where students can prepare for a job interview or a presentation.
The Final Say
The inclusion of VR into the education has facilitated students and teachers to enhance their talent with the pioneers of virtual technology.
Have you used any VR app that has helped you learn better? If yes, share with us!