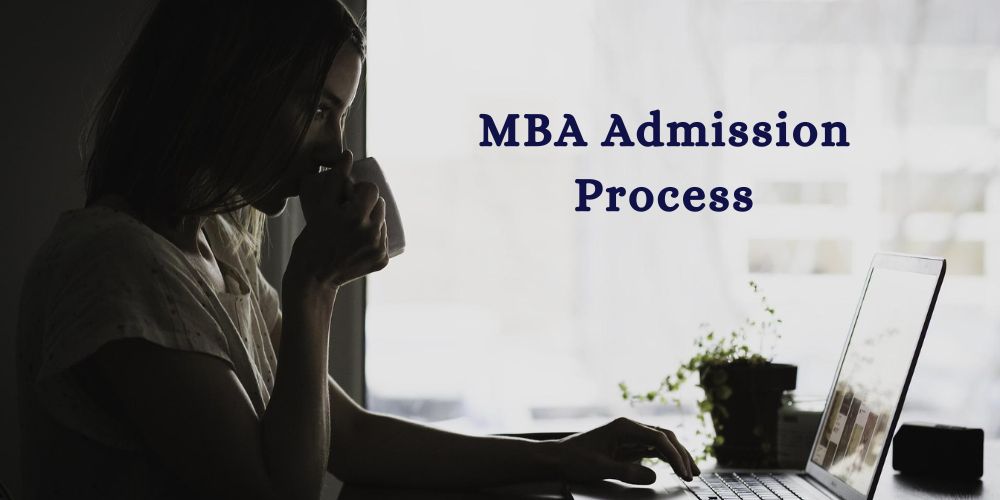 MBA is the dream course for many students around the world. It is like that gateway which lets one enter the world of business and management. The course has an element of class and finesses attached to it. Besides, it opens a whole new world of opportunities that can help one climb the career ladder effortlessly.
However, the MBA or Master of Business Administration is a premium course. The tuition fees of the top-ranked business schools are exorbitantly high. But investing your time and money in MBA is definitely worth it.
If you are all set to join a reputed and well-established B-school, then the first thing that you should ace is the application process. A cutting-edge and full-proof application ensures that half the battle is won.
This blog discusses all the intricacies of the MBA application process. Be prepared with these MBA admission tips so that your application looks flawless and stands out from the rest.
Let's start from the beginning!
Any accredited MBA course will require you to write the perfect application. Besides, you will have to submit relevant proofs of your under-graduation degree as well as previous job experience. A phenomenal GMAT/GRE score and an insightful essay will sail you further towards your goal.
Also Read: Tips to Crack GMAT Exam
Remember that there are, in total, three stages of the MBA admission cycle:
Pre-application
Application
Post-application
And also, acquaint yourself with the different rounds of admission so that you are not caught by surprise. Make sure you have been in the preparation mode for at least 6 to 9 months before you finally start filling out the MBA application form.
Pre-application process: This is the stage when you should focus on the research part. You need to decide which MBA program will cater to your purpose. Also, you will have to start with GMAT preparation around this time only. You can opt for GMAT coaching or proceed with self-study.
Application process: You cannot afford to miss out on any minute detail at this stage as things get quite competitive here. For instance, if you get the opportunity to interview for the program of your choice, you MUST do it. Otherwise, the B-school admission directors may take it as your half-hearted effort to crack into their B-school.
You need to take care of multiple factors such as your CV, unique essays, GMAT scores, transcripts, as well as the duly-filled application form. Your aim should be to submit a robust application that is impressive and impactful enough. You need to submit the MBA application within the stipulated deadline as B-schools are quite strict with their deadlines.
Post application process: At this stage, you can start working on yourself. Get yourself enrolled on online marketing as well as management courses. This will make you well-versed with the industry trends. Gain deeper insights about the program you have opted for and research the events and activities that take place in the B-School you have chosen. Also, do not leave your job straight away. Resign only after receiving an acceptance letter from the B-school.
Here's how to make the most out of the application form!
Marketing mindset: Here's one of the greatest MBA admission tips! Consider the application filling process as a golden opportunity to market your skills and abilities. All you need to do is to position yourself right so as to make the most out of the recommendations, essays, standard test results and so on. Use subtle marketing tonality to explain everything – your experiences, achievements, vision etc. Fill out the application form in a manner that enhances your plus points and cancels outs your weaknesses. Blend storytelling with marketing, and the result will be an outstanding one!
Filling out the basic online form: Pay attention to how you are presenting yourself in the basic online form. Make sure that the details you fill in here are in resonance with your experience, accomplishments, recommendations and essays. Fill in each detail with utmost vigilance. Even a minor error can ruin your months of efforts.
Application deadlines: Be wary of the application submission deadlines. You need to understand that filling out an MBA application form takes time. You cannot rush the process. And hence you should be aware of the deadline for application submission as no applications are entertained later. You will require at least 7 to 9 months to craft the perfect application. Getting in touch with the referees, briefing them about your ideas and visions, offering them ample time to write down your recommendations, curating the essays from scratch, and filling in each and every detail after hours of brainstorming- all require time. And hence you should start preparing early.
Captivating and impactful essays: Do not simply rely on your GMAT/GRE score to crack through the rigorous application process of reputed B-schools. Pay equal significance to the essay writing part as well. Reputed and renowned B-schools often prefer essays over your test results. And hence, you need to put your 200% into the dissertations.
The essays should reflect your ability to write and give structure to the content, persuade and offer a well-reasoned argument. The content should also focus on your matured mindset, honesty, integrity and competitive mindset.
Write the dissertation in such a manner that it presents a clear picture of you in front of the admission heads. You can follow the thumb rule of 75-25 to craft your essay, where 75% of the essay should comprise your professional life while the remaining 25% should comprise your personal life.
Recommendations: Try getting recommendations from your colleagues and employers. Go for the referees who know you from inside out and can discuss your candidature in the recommendation effortlessly. They should be able to add an element of credibility to the referrals. Also, it is better to go with referees who actually like you. They will go the extra mile to write a polished recommendation letter for your MBA application. Remember that the recommendations should include all the below-mentioned points:
Personal attributes
Career plans
Intellectual capabilities
Leadership and managerial abilities
Interviews: Take this as the opportunity to showcase more about yourself to your dream B-schools. The interviewer will love to know about you through this face-to-face meeting. Ensure that you leave a pleasant impact by focusing on your persuasiveness, charm, business ethics, and overall presence. If you have left out any important area in your application, be ready as they will probe into that specific niche during the interview rounds.
Also Read: How to Measure Your MBA ROI?
What can you do in case you are not selected at one go?
Applicants work immensely hard so that they can crack through the admission process and join their dream B-school in one go. However, if lady luck refuses to smile upon you for the first time, this does not mean that all your hopes are shattered. Here's what you can do if things do not go your way the first time!
Start prepping up for the next opportunity.
Try to evaluate what could have possibly gone wrong this time.
Discuss with seniors who have faced the same situation.
Add more B-schools to your list.
Invest more time in the preparation and make sure you give your best shot at everything.
Opt for a professional MBA consulting service provider to gain value-packed assistance.
Wrapping up
Now that you know how to write an MBA application and sail through the MBA admission process, pull up your socks and start preparing from today itself. Make the most out of the MBA admission tips that have been shared in the blog and make your MBA dream a reality!
Latest posts by Ravi Ranjan
(see all)