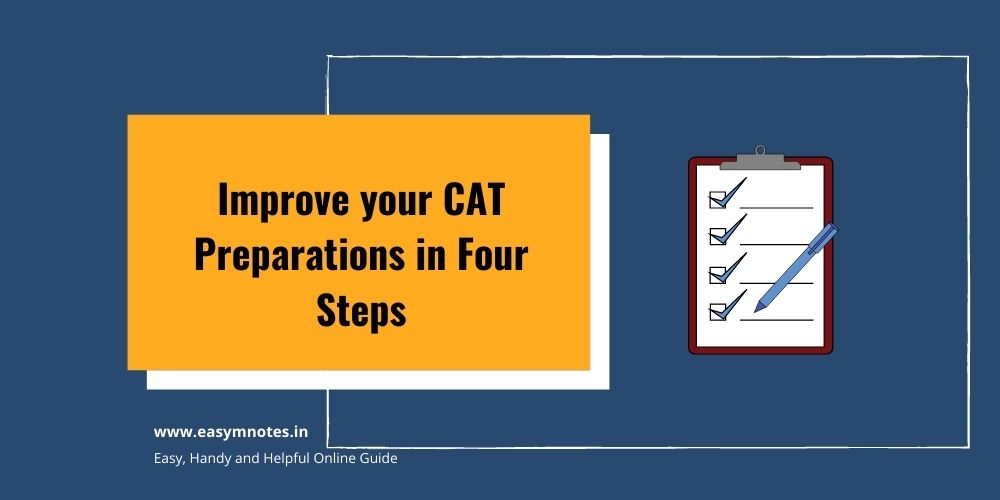 Have you graduated recently or are planning to advance in your career? Or, would you like to start a business of your own? Then an MBA degree can prove highly beneficial to your professional plans, but only when you pursue an MBA degree from one of the best MBA institute in India.
For getting into a top ranking MBA program, you need to score high in CAT examination. Here we have a few tips on how you can prepare well for your CAT examination, aiming for a significantly high CAT score.
Step 1: Understanding the CAT exam format
For every MBA aspirant who is appearing for CAT examination, it is important to first understand the format of computer-based CAT examination. CAT exam tests your strengths in:
English grammar and vocabulary
Critical reasoning
Reading comprehension
Data interpretation
Mathematics and logical reasoning
Quantitative ability
Step 2: Covering CAT syllabus and revising
Go through the entire CAT syllabus to get your hands on all topics. Once you are aware of all that needs to be covered, it gets easier to categorise which topics are you comfortable with and which topics are you weak at. You can then plan to devote more time on your weak sections.
Set a deadline for each topic, enabling yourself to complete the entire CAT syllabus in specific time. Once everything is covered, it's time to revise.
Step 3: Practicing mock tests (time bound)
Start with mock test papers to actually analyse how much you have learnt, which topics or which type of questions are giving you a headache. Solve mock test papers in defined time to analyse if you are running short of time or is it all okay. Focus on your weaker sections. Seek expert help if needed. Your aim should be to perform better in every next mock paper you do.
Step 4: Developing strategy to solve problems faster
Focus on experimenting with strategies that can help you solve problems faster. Rather than focusing on speed, focus on techniques and methods that will help you in efficient problem solving. Increase the frequency of solving mock-ups, analyse, learn from your mistakes, practice, practice and practice to achieve better each day.
With this step-by-step process to prepare for CAT examination, the goal of a high CAT score is not too far. All you need is focus, hard work and the determination needed to make it happen.
Along with these, it is important for you to stay calm and believe in yourself. Though it requires a lot of hard work in cracking CAT examination with flying colours, doing so will help you build a great career ahead for yourself. There is nothing you can't achieve! Focus, work hard and practice as much as you can!
Author Bio
Established under the mentorship of TMA PAI Management Institute, TAPMI School of Business is one of the top emerging B-Schools in the country. It has won a number of accolades and recognitions for its education standard, in just a short span of five years. The top MBA institute offers well designed MBA programs in Marketing and Finance.
Latest posts by Joe David
(see all)